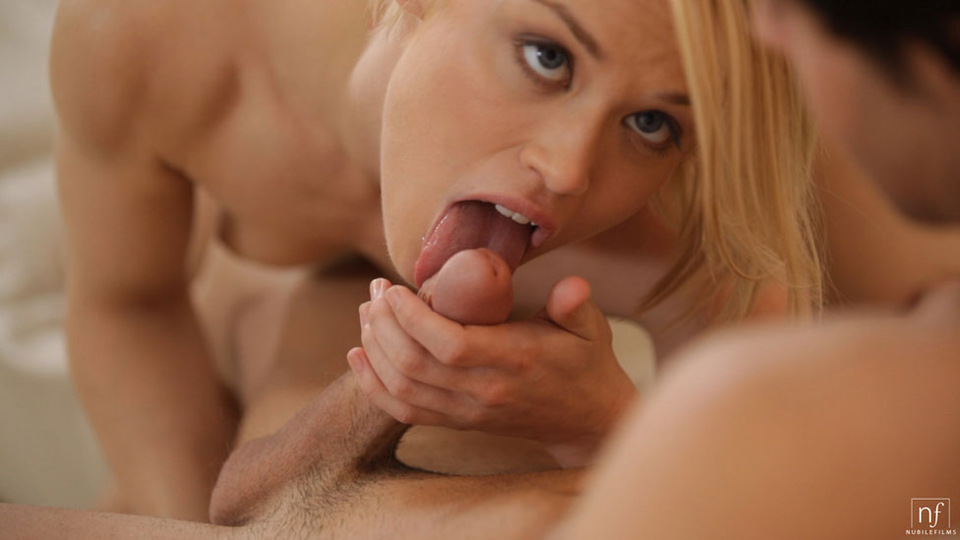 After days apart, Ash Hollywood is reunited with her man Seth Gamble and now that they have come together again they find that they are insatiable.
Ash joins her man on the couch wearing only a hoodie that lets us glimpse her perfect ass in a white thong. Seth cannot take his eyes off of her as his angel gives him a gentle hello kiss and then strips off her sweatshirt and climbs atop him.
Wrapping her small hand around Seth's long hard cock, Ash runs her tongue along his length before taking him into her mouth to give him an incredible blow job. She presses down further, taking his dick deep into her throat and pressing her lips together to suck him.