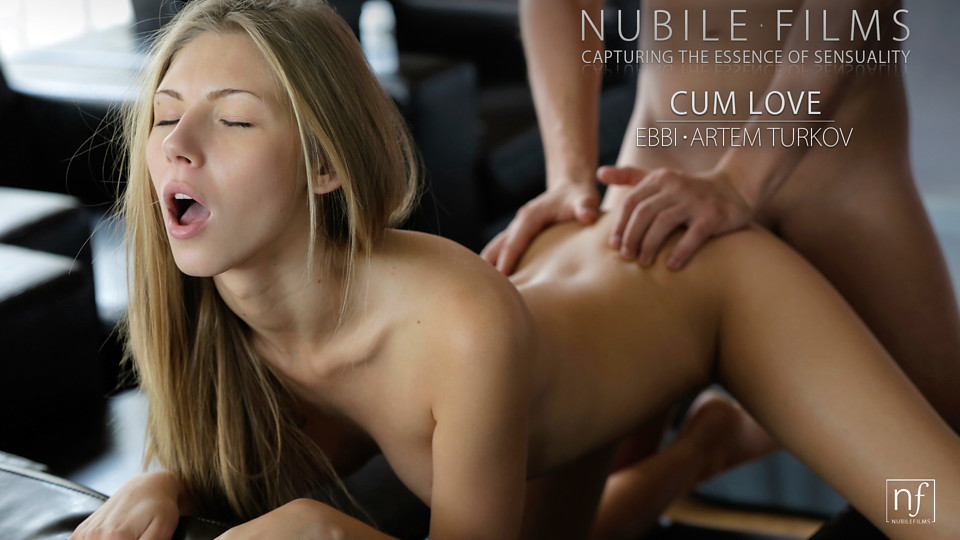 Dressed in sexy sheer lingerie, Ebbi sneaks up to surprise her man Artem Turkov. Artem is instantly turned on, pulling his woman forward to stroke her bald pussy through her panties and then to palm and suck her high full tits.
Pulling Ebbi's panties off to expose her perfect twat, Artem leans forward to bury his face in her snatch. He sweeps his tongue over her soft mound, working her clit and fuck hole as she massages and caresses her breasts.
Finally Ebbi can't stand it any longer. She has to feel her man's cock deep inside her! She lies back and pulls her feet up before guiding Artem's dick into her tight smooth twat and gasping in pleasure as he pushes himself all the way in.
The sensation of her man's long sure strokes really gets Ebbi's motor running as they take things slow to start. The blonde rubs her clit as her man does the work at first, but as his strokes speed up it's all she can do to pump her hips in rhythm and hang on for the ride.
Rolling onto her knees on the chair, Ebbi switches to doggy style to get some deeper penetration. Things move hard and fast as Artem gives his woman a hard pounding with his big cock in her tight needy snatch.