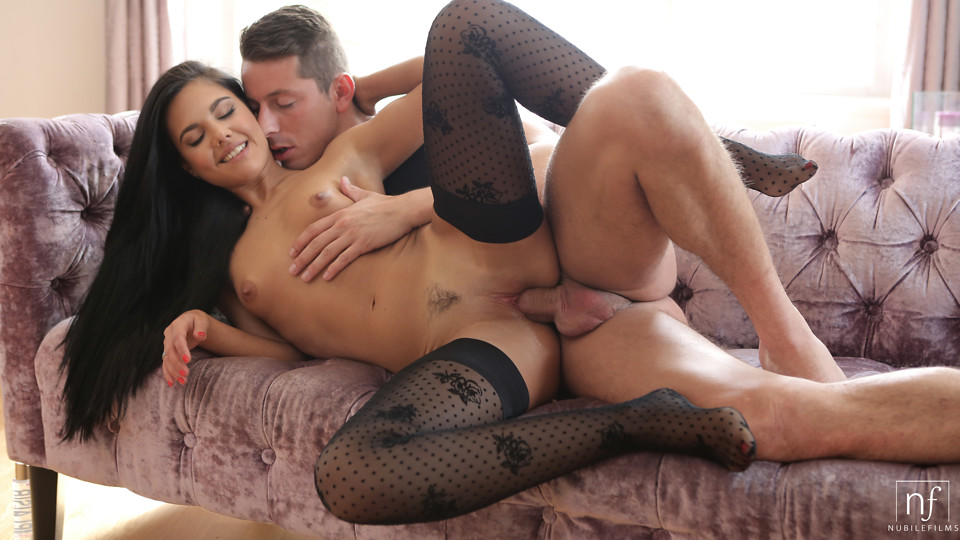 Apolonia Lapiedra waits for Nick Ross in a do-me outfit of a lingerie bra and sheer panties. Her thigh high stockings and high heels complete the getup. When Nick arrives, Apolonia sits him down and starts a seductive striptease. Halfway through she relocates to the couch and beckons Nick over, making it clear with her hands and body language exactly what she wants.
Starting with Apolonia's lips, Nick gradually kisses his way down her slim body. He settles between her thighs, pulling her panties aside to sample the sweetness of her pussy juices. One taste is never enough, so he dives in with plenty of tongue action to feast on her sensual delights.
Turning Apolonia around on her hands and knees, Nick slips her thong off and then goes back to work with his mouth while spreading her ass with his big hands. Apolonia lets him enjoy himself, but she's not about to be left out of the fun. She turns the tables on him, opening her mouth to suck his long stiffie and using her hands to stroke and sooth him.